Brijlal Hospital Physiotherapy Department is supported by a team of trained professionals in rehabilitation. The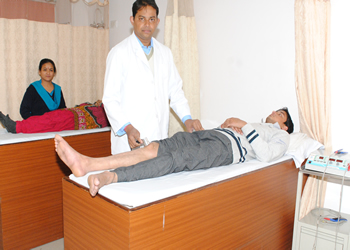 department works in close coordination with the consultants of various departments and is associated with all specialities to drive maximum benefits to the patient and prevent complications.
The aim of the Institute is to help patients to improve their function and quality of life. Almost all Indoor patients are offered post-operative treatment for at least 3-4 days and rehab for non- operated caup to discharge. All patients are counselled regarding "Dos" and "Don'ts", home care and continuation of treatment to maintain good health. The Department of Physiotherapy is well equipped with all necessary modalities.
Doctors
Name: Dr Anurag Joshi
Physiotherapist
Name: Dr S.K. Tiwari
Physiotherapist