Announcements
Pal College Nursing Unit of Brijlal Hospital received award for best training and Placement Institution in Uttarakhand.

Award given by Chief Minister Mr. Trivender Singh Rawat, Received By our Director Mr. Ashok Pal.

The Function was organised by TV100 with the name of TV100 Excellence award on 03-08-2017.

Dr Ritwick Raj Bhuyan (Cardio Thorasic Surgeon) will be visiting Brij Lal Hospital on 27th May.

The Department of Dermatology, Cosmetology & Venereology now functional for SKIN related problems.

Dr Ritwick Raj Bhuyan (Cardio Thorasic Surgeon) will be visiting Brij Lal Hospital on 1st April, 2017.

Brij Lal Hospital & Research Centre new Branch available in Sitraganj. Brij lal CT Scan Centre, Nagina Palace near sidkul Churaha. Helpline no. 9690011501,9690011502
Emergency 24x7
We provide immediate life saving measures and specialist services to the patients
ICU
Fully AC ICU with all high tech facilities. 24x7 availability of well trained staff
Operation Theater
Modular-Operation Theaters with facilities to operate on all types of trauma, general surgery, neuro-surgery, etc.
PICU/NICU
Modern PICU and NICU with all major & minor equipments like Paediatric ventilator, Multi-Paramonitor, Defibrillator, etc.
Brachial Plexus Injury
A major referral centre for the management of all kinds of brachial plexus and peripheral nerve injuries
Pharmacy Facility
We have a pharmacy working round the clock, which is in existence since the inception of the hospital
Health Check
General Health, Child Health, Senior Citizen Health, Women Health Check-Up Plan, etc.
Central Laboratory
Hospital laboratory is equipped in all areas like biochemisty, microbiology, pathology, histopathology etc.
Diagnostic Facilites
Diagnostic services like 32Slice Siemens CT, 3 Tesla MRI Siemens, X-Ray(500 mA), Color Doppler-4D, TMT, etc.
Ambulance
24x7 ambulance facilities with Patient-Monitor, Transport Ventilator, Defibrillator, Suction Machine, Resuscitation Kit etc.
Cafeteria
Cafeteria to enjoy a diverse assortment of breakfast fare, snacks, tea, coffee and much more
BOB ATM
Bank of Baroda ATM facilities round the clock inside the hospital premises
Messages from the desk
Mr Ramesh Pal, Chairman
Director
Executive Director
Director
Director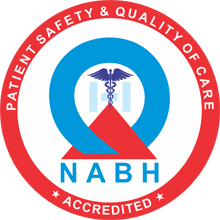 The first & only NABH Accreditated hospital of Kumaoun Region in (Uttarakhand State). The third NABH Accreditated hospital of Uttarakhand State.
Dr Uttam Shettigar

Medicine

Dr M.S. Laspal

D Othro

Dr Ajay Pal

Ortho

Dr Garima Pal

Anaesthesia

Dr P.S. Bhandari

Plastic Cosmetic

Dr Amarendra Kumar

Laproscopy Gastro

Dr. Pranshu Bhargava

Neuro Surgeon

Dr Sunil Kumar

Cardiology